Peter Henderson Bryce was a medical doctor, civil servant and public health expert. In 1907, after surveying 35 residential schools, he submitted a report to the Department of Indian Affairs detailing clear connections between Residential Schools, tuberculosis and high student mortality rates. His recommendations fell on deaf ears and would not be revealed publicly until he was forced to retire. Fifteen years after his initial report, he published an 18-page "appeal for justice"—a pamphlet containing his findings and recommendations, and condemning the government's lack of action to address illness and death in the Residential School System and First Nation communities. Indigenous peoples continued to experience disproportionate impacts of tuberculosis for years to come. Eventual federal intervention involved a confusing web of enforced medical care leaving Survivors and patients' families to seek answers and closure.
This is The Story of a National Crime, new podcast from Knockabout Media, coming this fall.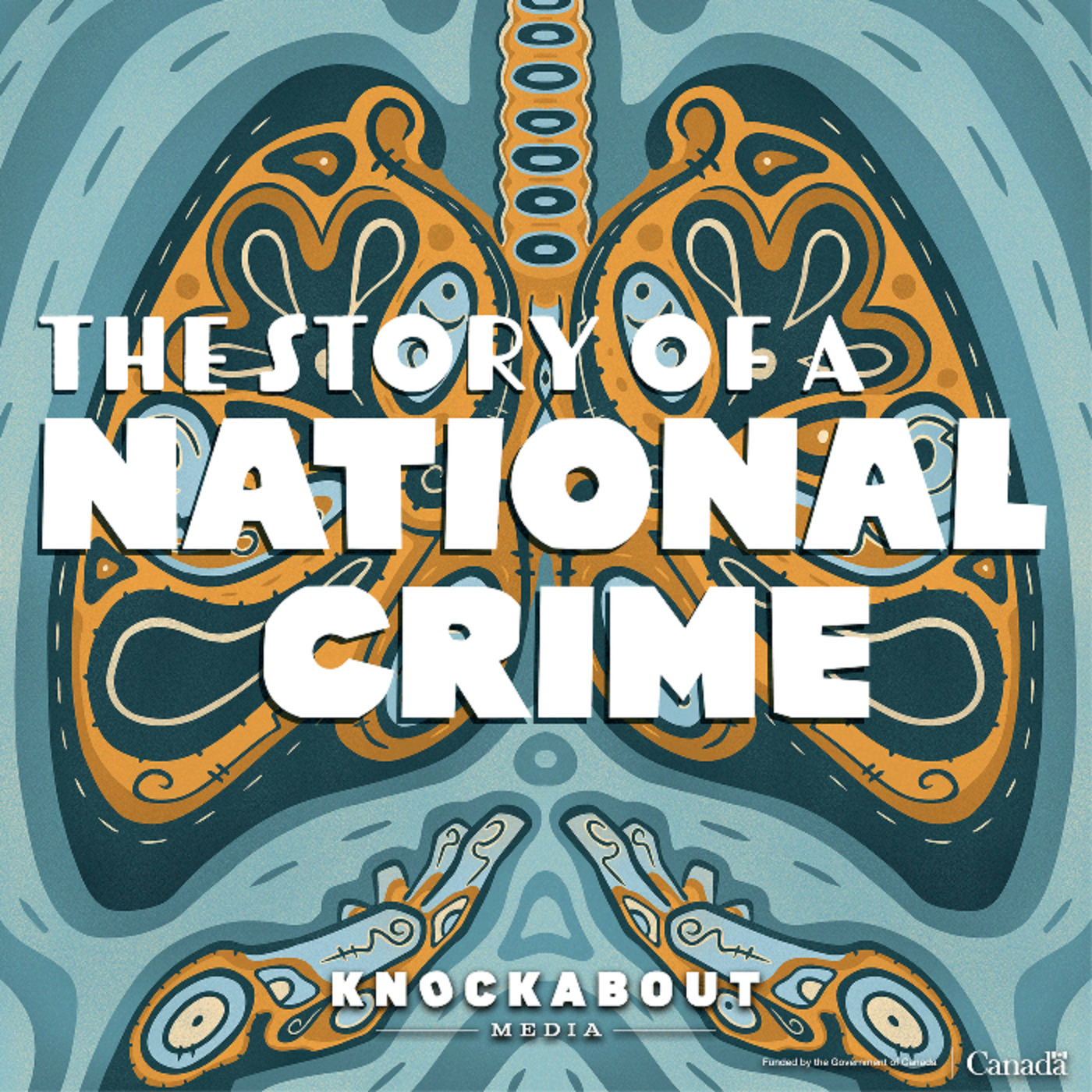 **DOWNLOAD OUR LISTENING GUIDE AND DISCUSSION QUESTIONS**In this final episode, we talk to people and organizations helping Survivors and families find out what happened in sanatoria and segregated hospitals in Manitoba, Saskatchewan, and Alberta. They describe barriers to accessing records and how knowing what happened and sharing experiences contribute to Survivors' healing. We also look at the on-going inadequacies in health care for Indigenous Peoples in Canada.Content Warning: This series talks about Indian Residential Schools, medical racism, segregated health care, and missing patients.If you are a Residential School Survivor or Intergenerational Survivor, you can access support through the National Indian Residential School Crisis Line at 1-866-925-4419. Mental health and crisis support is also available through Hope 4 Wellness at 1-855-242-3310.Credits:Written/Produced by Maia-Foster SanchezCo-Producer: Ryan BarnettAdditional Voices: Gabriel MaracleOur series advisors are Teresa Edwards, Kaila Johnston, and Erin Millions.Artwork by Caleb Ellison-DysartA Knockabout Media Production | Funded by the Government of Canada Hosted on Acast. See acast.com/privacy for more information.