PODCASTS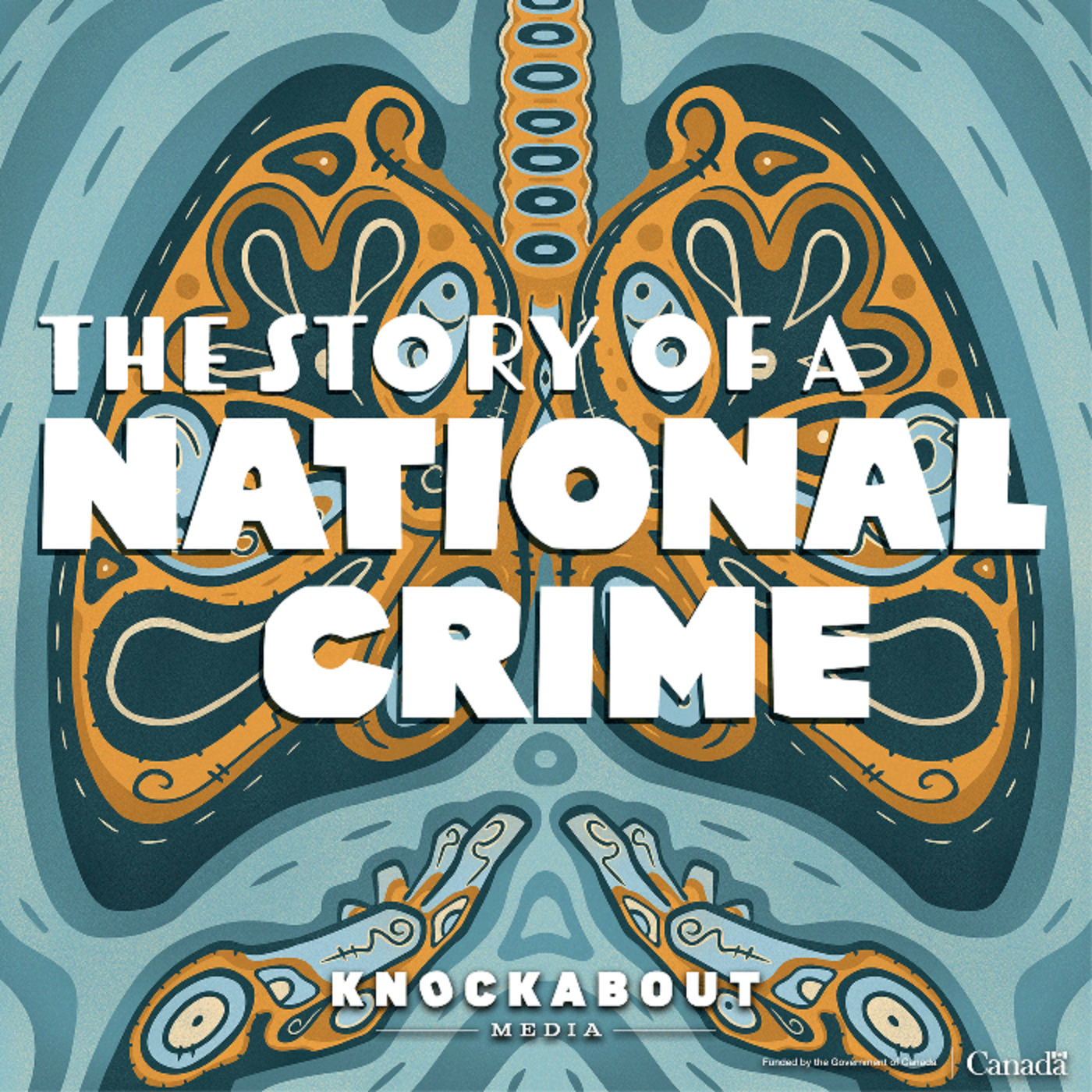 **DOWNLOAD OUR LISTENING GUIDE AND DISCUSSION QUESTIONS**In this final episode, we talk to people and organizations helping Survivors and families find out what happened in sanatoria and segregated hospitals in Manitoba, Saskatchewan, and Alberta. They describe barriers to accessing records and how knowing what happened and sharing experiences contribute to Survivors' healing. We also look at the on-going inadequacies in health care for Indigenous Peoples in Canada.Content Warning: This series talks about Indian Residential Schools, medical racism, segregated health care, and missing patients.If you are a Residential School Survivor or Intergenerational Survivor, you can access support through the National Indian Residential School Crisis Line at 1-866-925-4419. Mental health and crisis support is also available through Hope 4 Wellness at 1-855-242-3310.Credits:Written/Produced by Maia-Foster SanchezCo-Producer: Ryan BarnettAdditional Voices: Gabriel MaracleOur series advisors are Teresa Edwards, Kaila Johnston, and Erin Millions.Artwork by Caleb Ellison-DysartA Knockabout Media Production | Funded by the Government of Canada Hosted on Acast. See acast.com/privacy for more information.
---
Peter Henderson Bryce was a medical doctor, civil servant and public health expert. In 1907, after surveying 35 residential schools, he submitted a report to the Department of Indian Affairs detailing clear connections between Residential Schools, tuberculosis and high student mortality rates. His recommendations fell on deaf ears and would not be revealed publicly until he was forced to retire. Fifteen years after his initial report, he published an 18-page "appeal for justice"—a pamphlet containing his findings and recommendations, and condemning the government's lack of action to address illness and death in the Residential School System and First Nation communities. Indigenous peoples continued to experience disproportionate impacts of tuberculosis for years to come. Eventual federal intervention involved a confusing web of enforced medical care leaving Survivors and patients' families to seek answers and closure.The Story of a National Crime podcast comes from Knockabout Media, and is made possible by The Government of Canada.For more information visit:
http://www.nationalcrimepod.ca
CLICK HERE FOR MORE OF OUR WORK
ABOUT US
Knockabout Media specializes in creative non-fiction storytelling for museums, exhibitions, and the cultural and media sectors. On multiple platforms, and in collaboration with leading Canadian heritage interpreters, we commemorate the diverse stories that make Canada unique. Our team brings 25+ years of production experience with a proven track record in bilingual documentary and educational programming. We're passionate about developing inventive ways to communicate real stories, whether through participant-based documentary, animation, podcasting, or a suite of combined practices. We are supported by a national network of subject matter experts, cinematographers, editors, illustrators, animators, sound engineers and colorists to bring these stories to national and global audiences.
VIDEO
CLICK HERE FOR MORE OF OUR WORK
WHO WE ARE
Maia Foster-Sanchez
Producer, Maia is an Ottawa-based oral historian, documentarian, and disaster researcher. She is passionate about storytelling, knowledge mobilization, arts-based research, and ethics. Maia has conceived and created several documentary and podcasts series, most recently working in collaboration with an advisory circle, academic consultants, and participants on the STORY OF A NATIONAL CRIME podcast. She holds a Bilingual Honours B.A. in History from Glendon College and an MA in Disaster and Emergency Management from Royal Roads University. In 2021, Maia received the Governor General's Gold Medal at RRU for her Master's thesis work.
Ryan Barnett
Founder + Principal, Ryan is a creative producer and writer. For more than a decade, he has created thousands of minutes of bilingual video and podcast programming for the cultural sector. His work has been installed in museums, featured on CTV, CBC television and radio, in The Globe & Mail, National Post, Canada's History, Canadian Geographic and dozens of other publications. Ryan is also the producer and host of the podcast series Once Upon a Time in Hollywood North. He is also the author of two books The Raftsmen (Firefly Books 2017 | Éditions Glénat 2021) and Buster: A Life in Pictures (2023).
Sonia Gemmiti
Producer, Sonia is a filmmaker and multidisciplinary artist. In 2021, she earned accolades from festivals in North America and Europe for her film Face à ma fenêtre (Outside My Window), which included the theme prize, Make Your Life a Masterpiece, at the 2021 Asolo Art Film Festival. The film most recently screened at the 50th annual Dance on Camera Festival (NYC), co-presented by Film at Lincoln Center. Her installation work has shown at Come Up to My Room, Myseum of Toronto's Intersections festival and dance: made in canada/fait au Canada. Sonia also has a distinguished decade-long career as a Set Designer, which includes Guillermo del Toro's Crimson Peak (2015), nominated for the Art Directors Guild Excellence in Design Award (2016), and Sarah Polley's Oscar nominated Women Talking (2022).